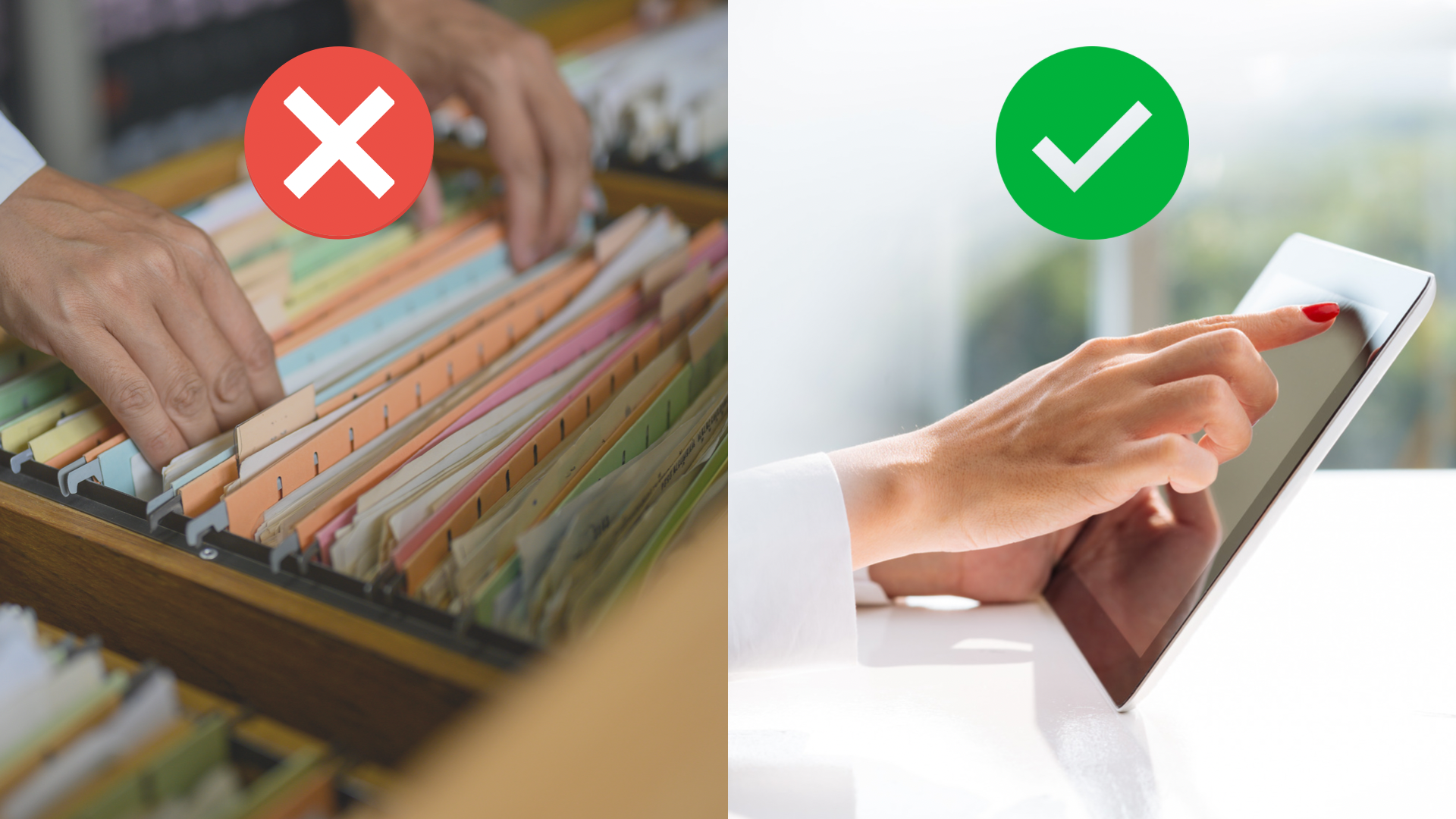 The mortgage industry runs on efficient mortgage document management. In the United States, for example, each time a prospective borrower fills out a Form 1003 mortgage application, lenders can expect to generate more than a dozen additional documents as the mortgage process gets started. Understanding loan document workflow and the role of software can help officers reduce the manual labor involved in the loan process.
What is Mortgage Document Management?
Mortgage document management is the process used by lenders to handle the paperwork generated by home loans from origination to closing and servicing. Since the proliferation of powerful new document management software and apps, this process has been greatly automated and digitized. Loan originators take advantage of this automation to save on overhead costs and close mortgages at record speeds.
The Mortgage Industry's Handling of Loan Documents
All the top lenders and market leaders in the mortgage industry know that efficient mortgage document management is what keeps them competitive. Without a solid mortgage document management in place, lenders are not able to move their loan pipeline forward because the processing can get bogged down by the mishandling of a single form.
Mortgage document management is not just a simple matter of organization and record keeping. Most of the documentation related to home purchasing and mortgage refinancing are generated as a matter of federal and state compliance. A single mistake, omission, or misrepresentation on certain mortgage documents could bring legal trouble to lenders when borrowers go into default. Once a prospective signs a 1003 mortgage application, quite a few of the documents that will be generated have been designed to ensure that the process is carried out in accordance to statutes and regulations.
Another benefit of digitized mortgage document management systems is that it forces lenders to not only adhere to compliance but also take less time to close more loans. For many lenders, mortgage document management determines the pace of their loan transactions and allows them to stay in touch with borrowers. For this reason, the mortgage industry has always been interested in the automation and streamlining of the loan documentation process.
Introducing Smart Document Management Software
Legacy mortgage document management required entire departments and staff members tasked with handling paper forms. Loan files used to get thicker as they moved from one department to the other, and this is how managers used to monitor their loan pipelines. For example, a loan file could not move from the origination stage to processing until a final credit report was pulled and the initial disclosure package was signed by all followers.
The idea of bringing automation to mortgage processing dates back to the late 20th century, which is when initial development of document management software started in the U.S. The immediate goals of document management software were mostly related to enabling paperless systems in the mortgage industry. However, there was also a clear need for automation to speed things up while staying compliant. Early efforts to automate and streamline the handling of digital mortgage documents were developed parallel to loan origination systems.
These days, document management software solutions can do more than just streamlining and automating processes. As previously mentioned, they effectively determine how loan documents should be handled for maximum speed and compliance. The right solution in this regard can completely transform lending and processing operations.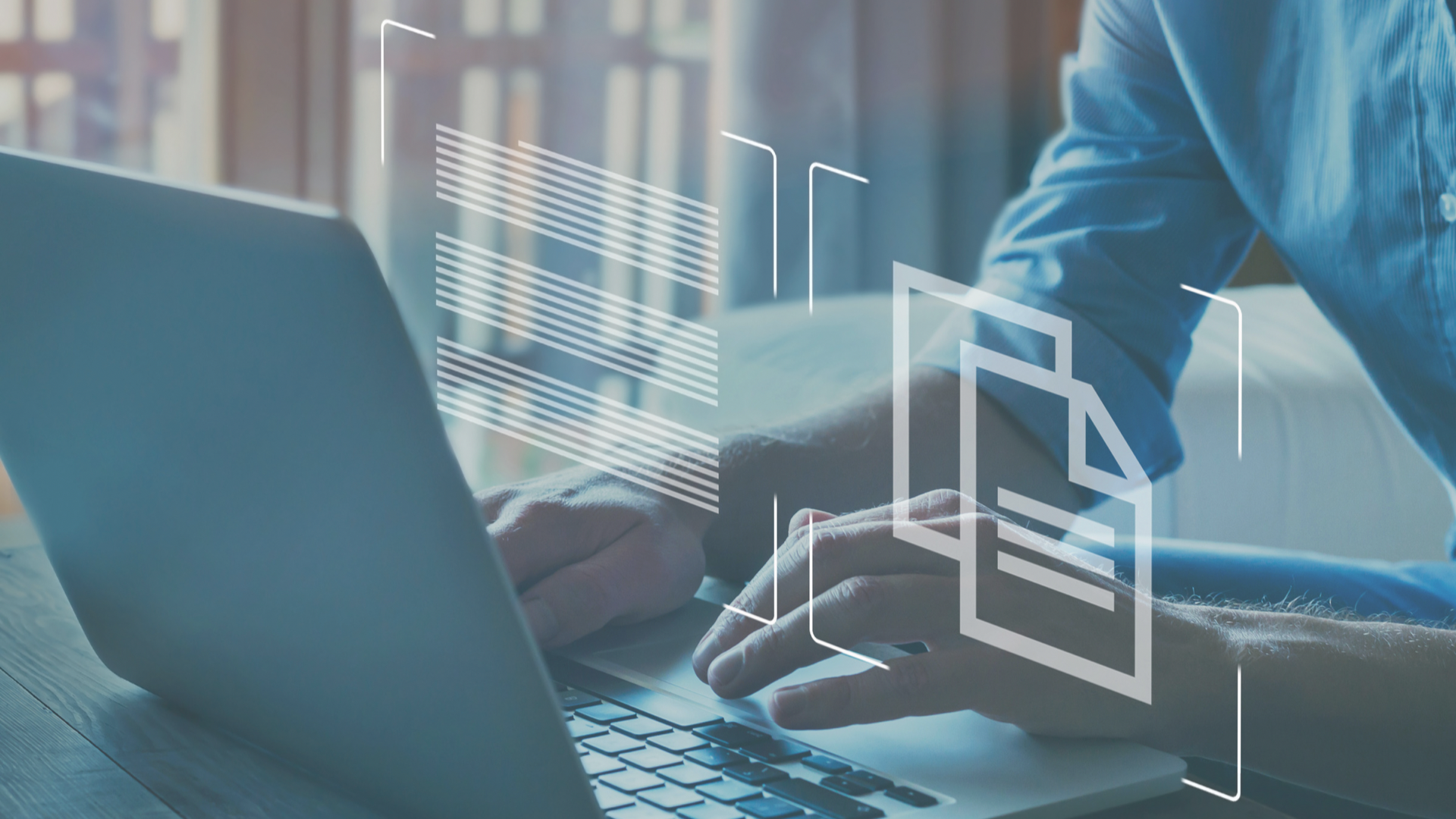 How Modern Mortgage Document Management Systems Work
In order to streamline loan applications, document management systems must be able to provide automation for as many tasks as possible. This usually starts off with the three main aspects of loan document handling:
Requesting information

Collecting information

Validating information
An example of automating the process of requesting information would be to provide prospective borrowers with a web or mobile app interface that guides them through a digital version of Form 1003. Once the applicant submits the form, the collection process also becomes automated. At the same time, data validation takes place if the system is connected to certain databases such as those maintained by credit reporting bureaus. For example, companies like FundMore.ai add a layer of smart fraud detection during the loan document management process.
The generation, naming, filing, and indexing of mortgage documents is also within the purview of modern management systems. The documents need to be stored in a centralized secure vault; this eliminates the old practice of splitting loan information across various departments, and it lets staff members instantly search for relevant information.
Efficient management of mortgage documents also entails the adoption of proven automated workflows. The right workflows are often provided by management software specifically developed for mortgage lenders.
Customer communications can also be automated and streamlined with the right solution. Instant notifications, for example, can alert borrowers about information they need to provide and documents they need to execute through digital signing. These reminders can also be sent to loan officers, processors, and closers.
From the Borrower's Perspective
It's one thing to save time and take the compliance burden off your team's shoulders. However, the other advantage to mortgage document management software is the improvement to the borrower's experience. The millennial generation (the largest borrowing demographic at the moment) expects loan officers to clearly communicate with them where in the process their applications are.
Since most document management solutions have a borrower's portal or app, it makes it easy for the applicants to easily track at what stage their file is at. It's also a more efficient way for the loan officer to stay in touch with the client. Through the software pipeline, the loan officer can send automated emails, or request additional information.
For borrowers who are on their second or third applications, the digital route will be a marked difference compared to previous paper applications. In turn, going the software route could lead to an increase in repeat business.
Mortgage Document Software Vs. General Document Automation Software
Document automation is something that is often included in office productivity software suites as well as enterprise resource management (ERM) systems. In essence, this kind of software follows a workflow similar to contract signing and project management with some level of customizing through configuration settings; in other words, this is software that has been developed to be as generic as possible. To a certain extent, and with considerable configuration, these applications could be used in the mortgage industry, but this would come at the cost of sacrificing specific features.
With software that has been designed and developed specifically for the mortgage processing sector, lenders can take advantage of crucial features such as document vaults that provide secure functionality through two-factor authentication (2FA) SSL certificates, and data encryption. Needless to say, the ability to integrate with other applications and services such as digital signature providers, automated underwriting, loan origination, and credit reporting is another advantage of mortgage-specific document management software.
What to Look For in Loan Document Management Software
Benefits such as lower costs, improved customer experience, and better productivity are at the heart of mortgage document organization and management software. But lenders should also look for specific features such as the following:
Fast Document Search and Retrieval
Discovery of borrower information should be quick and painless in today's lending climate. This task starts with the automated indexing of data inputs made by applicants, loan officers, and other mortgage professionals. The next step is to store documents in a digital platform that offers flexible search parameters.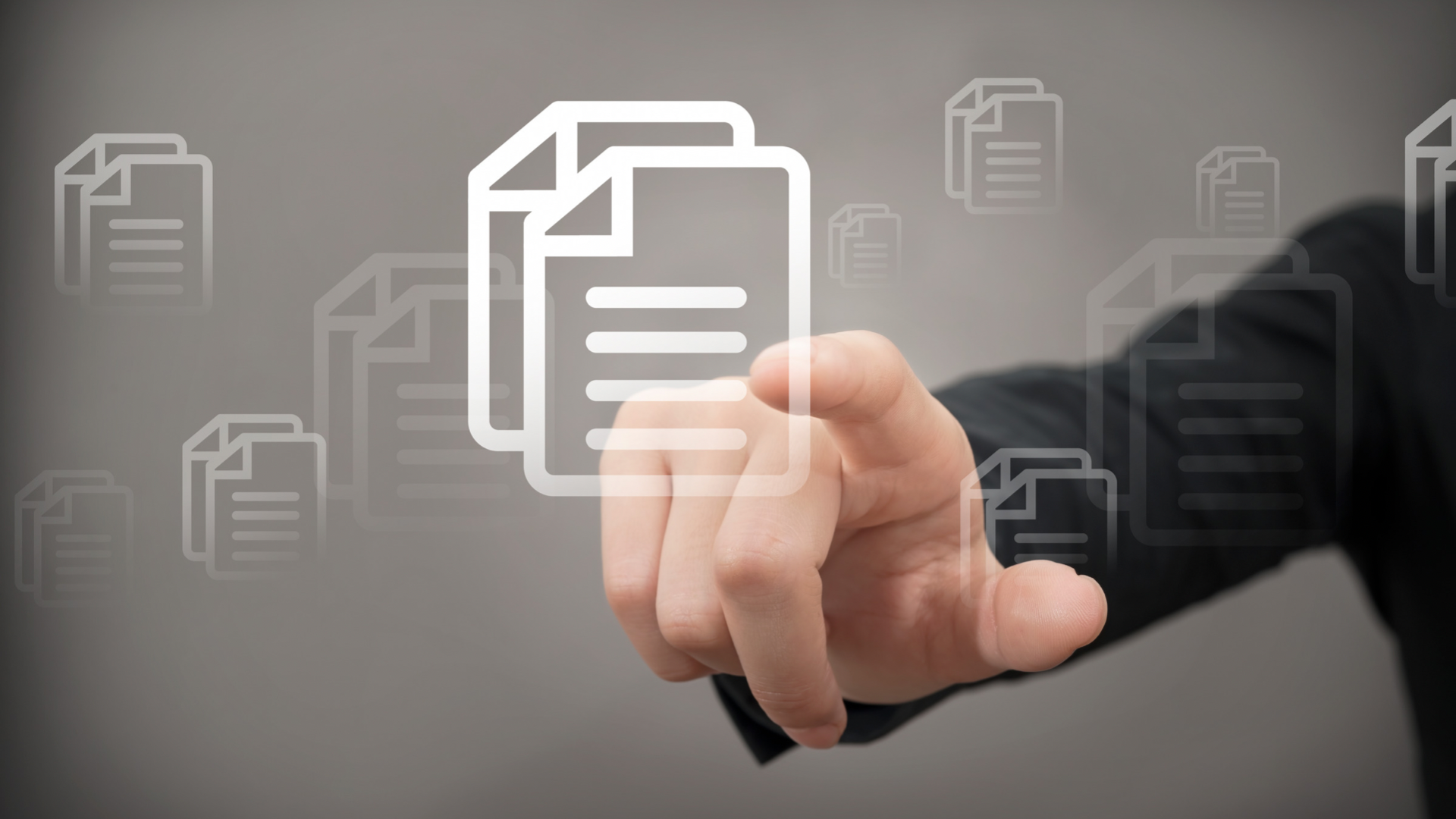 Optical Character Recognition (OCR) Technology
In a nutshell, OCR is a computer's way of converting text from an image into characters. OCR comes in handy during document scanning. For example, when a borrower scans and uploads identification documents, or if a form was filled out by hand and scanned. With OCR, those 'image' documents get quickly converted to usable and text. OCR is a key feature that saves loan officers an enormous amount of data input time.
eSignatures
Depending on the compliance requirements in your market, providing the borrower with the option of digitally signing documents will allow the borrow to keep the entire workflow digital. eSignatures greatly improve process automation and speed given that the newer generation of borrowers don't have printers and scanners at home.
Reminders and Borrower Follow-Up Communications
Mortgage applicants will rarely be able to provide all required information at the moment they submit Form 1003. To this effect, document management solutions for lenders should automate the process of sending out reminders to borrowers, and the same goes for follow-up messages such as receipt confirmations and successful signatures.
Collaboration Tools
Mortgage brokers and lenders must work with various professionals in order to move mortgage applications to the closing stage; we are talking about Realtors, appraisers, home inspectors, title agents, escrow specialists, real estate attorneys, and others. Documents are at the heart of these efforts, which is why the right management software solution should provide cross-platform functionality and integrations. In general, the sharing of mortgage documents should be fully digital, secure, and efficient to the point of being seamless; for example, title agents who arrange mortgage closings should be able to view mortgage documents by clicking on secure web links within email messages.
The Bottom Line of Choosing the Mortgage Document Processing Software
In the end, document management solutions for mortgage origination, processing, and servicing should do more than handling file distribution, document review, and signing off on loan documents. The automation and streamlining of mortgage documents can save lenders significant amounts of time, money, and effort on processing transactions. This is achieved by replacing various manual processes with advanced technology to streamline most or all document-related activities, and it can go a long way in terms of keeping mortgage lenders competitive.