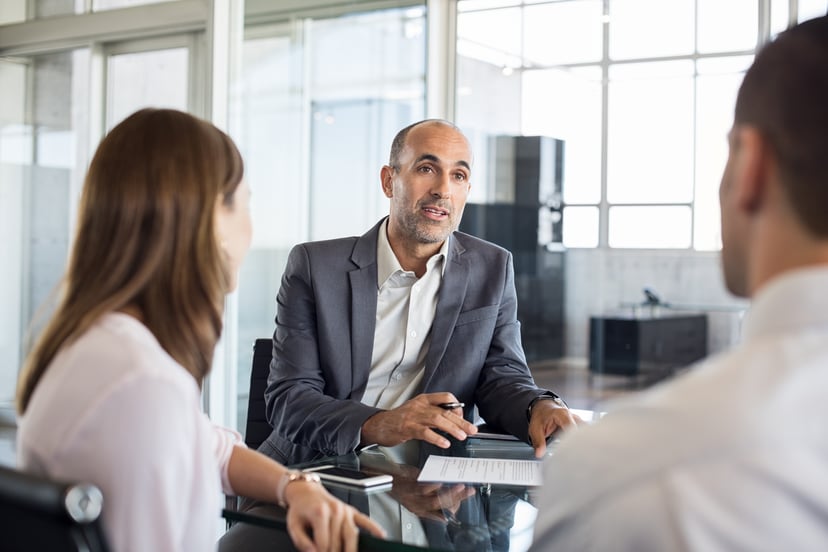 In today's world, selecting the right software is crucial for all areas of a business, be it sales, quality control, accounting, or human resources. If you are engaged in the loan servicing industry, you no doubt realize that effective software is critical for you to be efficient and competent in your business.
Howsoever small or big the scale and operation of your loan servicing business, good quality software will boost productivity and save time. The right software can help you maintain records, manage accounts, and take care of the repetitive tasks that consume time and money, in an efficient and cost-effective manner.
Before you make the decision to implement a loan servicing software for your business you must keep in mind some of the factors that we discuss below, to ensure that you choose the software most suitable to meet the needs and demands of your business.
Business Needs
The software that you are looking to integrate into your business must match your needs and requirements. So, the obvious first step in the selection of a loan servicing software is to accurately assess the specific internal needs of your business.
You must evaluate the core priority areas as well as the goals of your business before deciding on the type of customization you might need in the loan servicing software. Answering these important questions on behalf of your business will help you with the assessment of whether the new loan servicing software can:
Work well with your existing system?
Be compatible with the type of product mix your business offers?
Handle the volume of loans your business services?
Adapt to future changes in your business?
To answer these questions clearly and choose the right loan servicing software for your business you must define and establish the processes and goals of your business clearly.
User Needs
Before you decide on the loan servicing software, try to understand the preferences of all the users who will need to work with the software, whether on the back end or the front end. The top management in your business may be looking for reporting capabilities of the software, while mid or low-level employees may have different needs.
Employees within a company may have distinctly different needs related to data entry, reporting, and account management. Thus, it's vital that you consider and evaluate how your colleagues would use the software to meet their working requirements. A quality start would be to get the various departments in your company on board and get their feedback before making the final decision.
Budget
You must evaluate your financial limits and weigh them against your working needs to reach a practicable and affordable solution for your business. If you start evaluating products that do not fit your pocket you might end up wasting precious time or picking up a loan processing software that is well over your budget.
When evaluating the short-term and long-term costs of software to determine if it fits your budget, you need to consider:
The cost of the software package
The cost of the accompanying hardware needed to run the software
The cost of training employees who will use the software
The cost of integrating your current system with the new software
The cost of any special add-ons required for your specific business applications
The cost of future upgrades and updates
Security
The in-built security elements are a critical criterion for picking the right software for your business. As a loan servicing business, you carry the additional responsibility of handling crucial personal and financial data of your clients.
Essential security features to look for in loan servicing software include:
Customization of access controls for users
Details of login information and activities of users
A major consideration in selecting the software needs to be the need to limit the data and information for the users in an organization based on their need for access.
Regulatory Requirements
Another important determinant in the selection of a loan servicing software should be its ability to meet the mandatory local and federal regulatory requirements. To avoid the stress of the audit, it's fundamental that you choose a loan servicing software designed to meet all the necessary stipulations related to credit fraud, data privacy, and other common risks.
Upgrades
You need to run a cost analysis of the upgrades that you might need or want with the new loan servicing software. Some pertinent questions to ask yourself before you start spending on software upgrades:
Does the upgrade or the new feature augment the user-experience?
Does it enhance the efficiency of the application?
Does it help cut down your manual procedures and automate processes optimally?
Is the automation feature reliable overall?
Does the upgrade affect or disturb the integrity of the system?
Long-Term Business Goals
Apart from looking at your current business and user needs to choose the right loan servicing software; you must also keep in mind your future requirements and how the software can help you achieve your long-term business objectives. Evaluate your current systems and software packages to figure out the software and technology inputs commensurate with your business goals.
A few relevant questions you need to ask before you select a software:
Is your current software adequately suitable for your long-term business goals?
How well can your users adapt to changes in your system with the new software?
How does your current software fall short to support your needs?
How much more efficient can a new software package prove to be than the current system?
Is it always better to have more automation?
Can your current system seamlessly integrate with the new software?
Constantly Evolving Need For The Right Software
All these and several other factors determine the selection of an appropriate loan servicing software suited for your business needs and goals. These needs and goals keep on constantly changing as your business continues to grow and evolve. Any business that is looking to automate should consider a loan servicing software.
Fully Customizable Loan Servicing Software From FundMore.ai
Adopting new technologies is the key to stay afloat in the ever-changing competitive landscape of the mortgage business. Apart from the obvious benefits of automation for your customers, it also ensures more flexibility for your workflow and improvement in the overall efficiency of your lending business.
Fundmore.ai can help you cut down on repetitive manual processes, and deliver superior customer experience. Our mission is to improve the way consumers experience mortgage financing through fully customizable loan servicing software. To learn more about how we can help you improve your lending and underwriting business, fill out this online contact form and our team will get in touch with you soon!