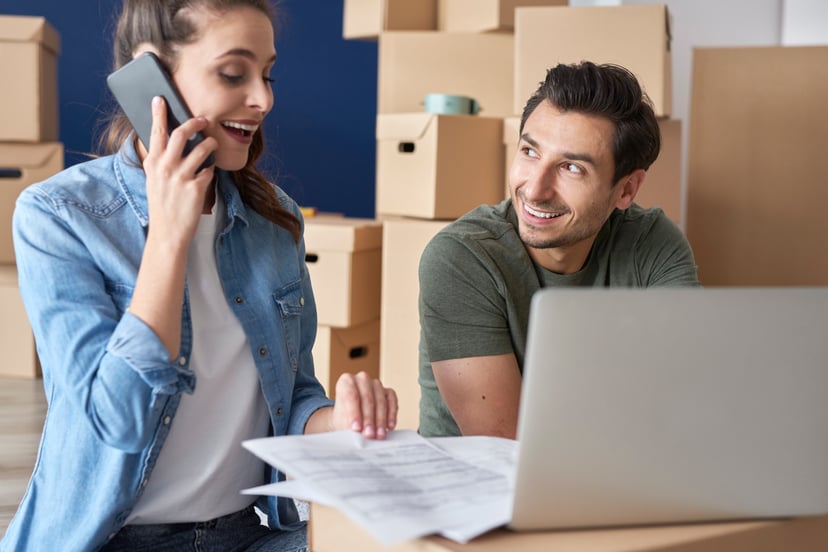 Technology Adoption in the Mortgage Industry
The mortgage underwriting process can be complicated, frustrating, and time-consuming.
While Artificial Intelligence (AI) and machine learning (ML) have taken time to gain a foothold in the industry, technology adoption is moving faster since the onset of the pandemic. When in-person meetings were limited, for example, the need for virtual document management increased dramatically.
AI-Powered Mortgage Advisor
Although many brokerages and lenders have introduced chatbots on their websites, especially at the beginning of the lending process, digital mortgage advisors are capable of so much more.
An AI-powered system can facilitate the entire mortgage lending process, from welcoming a new customer to making accurate product recommendations, to underwriting and closing a deal, and beyond.
Benefits for Consumers
More than ever, in our fast-paced, client-centered world, consumers want convenient, personalized services they can access on the go. AI-powered mortgage brokerages fit the bill.
24/7 contact

– AI solutions on desktop and mobile platforms mean customers can search for information, apply for loans, and submit documents from home or on the go, with no pressure. The system knows which documents are needed and requests them automatically.

Personalized level of interaction

– A digital advisor can learn from previously collected data or from similar cohort data, to decide how best to communicate with clients, and provide realistic, tailored advice. Clients can choose a fully digital process or talk to a broker at any time.

Accurate, unbiased decision making

– Machine learning algorithms can look past credit scores to a client's overall consumer behavior and ability to pay, which may help those who would typically be denied credit.

Future planning

– If clients don't qualify, an AI-powered advisor can set up a realistic, actionable plan to help them reach their goals.
Benefits for Brokers
For brokers using AI for parts of the lending process, digital systems can simplify their work.
Time-saving

– Digital applications and fewer in-person meetings mean less time with files and more time generating leads.

Efficient document handling

– Automatic, digital document collection, processing, and storage saves time and keeps brokers organized.

Knowledge

– Brokers can easily access digital documents in one place, simplifying communication with clients and realtor partners.

Faster decisions

– A speedier underwriting process means less wait time, happier customers, and satisfied partners.
Benefits for Lenders
Lenders need systems that will speed up the mortgage underwriting process, reduce fraud, and free up resources to fund more deals.
Time-saving

–AI systems verify and analyze documents and detect potential fraud, quickly and accurately, so your staff can work on more complicated or exception-based files. This could mean

savings of up to 90%

for your company.

Precise decision making

– AI-powered systems can retrieve psychographic and social media data points that individual underwriters may not have the time to find, leading to more robust information than a standard credit score and better decision-making overall.

Smarter systems over time

– Systems can be trained to integrate constantly shifting information and learn from human-made exceptions.
The FundMore Solution
Canadian banks, brokers, and lenders are using AI at different rates, but the majority are adopting technology in one way or another, especially in our Covid-19-impacted world.
At FundMore, we believe the time is now. AI and machine learning will help your business run more efficiently to increase your bottom line.