Recent shifts in banking trends and innovations have redefined the landscape for the financial sector, and no new development has been more impactful than that of the neobank.
And while most consumers don't know what neobanking is—this growing market has the potential to redefine how we interact with financial services. Investments into neobanks have reached $2.9 billion in the first nine months of this year alone.
Today, savvy fintech companies are betting big on the user experience. Companies like Stripe and Square have redefined payment processing, Robinhood has made investing accessible to all, and other companies are always looking for new ways to build better digital experiences for the financial services we rely on.
But what are neobanks, how do they work, what do they offer, and how are they changing how we interact with financial services?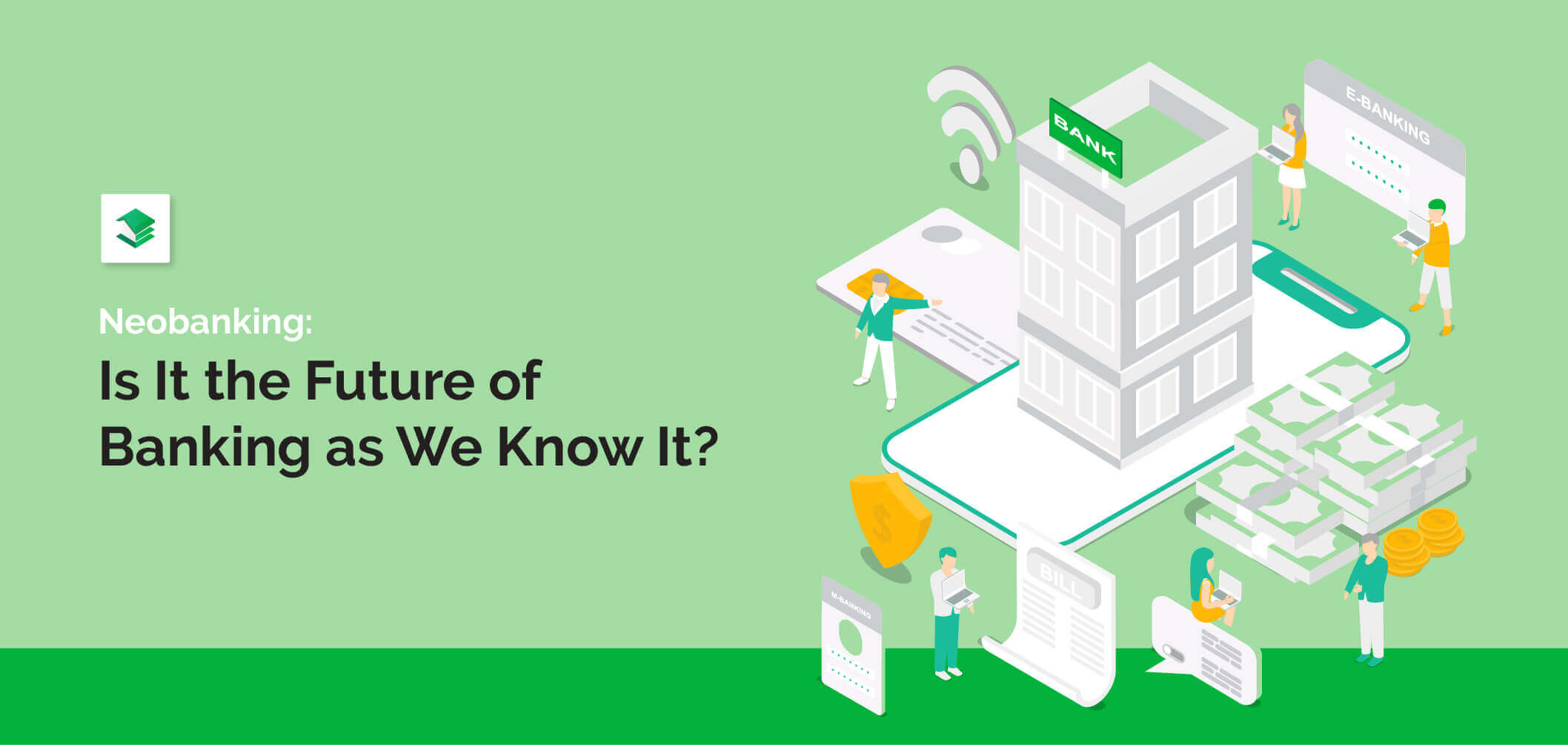 What Is Neobanking?
Neobanking is a new form of banking stemming from our increasingly digitized society. First popularized by UK-based brands Atom Bank and Monzo, neobanks exist entirely in a digital form and operate solely through websites and apps, unlike more traditional banking systems.
While it's true that regular banks sometimes include digital services, neobanks are entirely digitized and do not have any brick-and-mortar locations. Different neobanking institutions feature varying services. Some may function as full banks, while others offer only partial financial services.
Paypal originally started by acting as a payment processor, but more recently, it's started offering a range of financial services, including business loans, invoicing tools, and more.
What Are the Advantages of Neobanks?
So, why the sudden interest in digital banks? Neobanking has a variety of benefits over traditional alternatives, thanks to the Internet.
Convenience.

Banking is more convenient online than ever. There's no need to travel the next time you want a basic deposit or transfer. Clients can perform most banking actions directly through websites and mobile apps, saving them time and effort.
Familiarity.

Today's clients are familiar with online services. They have grown up watching YouTube videos instead of television, reading the news in a mobile app instead of a newspaper, and banking online rather than at a physical location.
Accessibility.

Neobanks also appeal to clients in developing nations, where physical banks are rare and

difficult to reach.

They expedite an otherwise inefficient process. Nations like India, China, and Brazil have reached for online banks even more readily than Western countries for this reason. China specifically owns WeBank, the world's largest neobanking service.
Globalization.

Globalization has resulted in more business conducted cross-border than ever before. Financial services are always looking for ways to overcome legal and logistical challenges of dealing with international money.
Cost-effectiveness.

Neobanks are the prime solution, where clients can use debit cards internationally at live exchange rates for little to no extra fee. Traditional banks, in contrast, still require lengthy and costly currency conversions and have higher overhead costs that they pass onto their customers.
Innovation is imminent for neobanks because they appeal to customers of all circumstances, needs, income level, or location. Previously complicated processes from spending with debit cards to managing mortgages are now simpler than ever.
Neobanking offers frictionless access to essential financial services. And because there are no physical locations, these banks are able to offer competitive rates and affordable services.
What Do Neobanking Regulations Look Like Today?
European nations have taken steps to update existing laws for neobanks to operate, and several new services have responded to the growing demand for e-banking.
Take TransferWise as an example. Founded in Britain, this company allows its clients to transfer funds online with many different currencies, reducing the process's cost and complexity. Revolut, another UK fintech organization, offers fee-free currency exchange, prepaid debit cards, and even cryptocurrency support.
Two of China's largest neobanking services are AliPay and WePay, which integrate with social networking and other services. WeChat, for instance, is a messaging service popular with Chinese clients, who can set up a bank account and even make transactions through the app.
Upon entering a store, a WeChat user can scan a product barcode with the app and immediately pay for it. This process results in a faster transaction and a lower barrier to the consumer, which often results in more sales.
There's no doubt financial technology will push for a paradigm shift in banking practices thanks to neobanking.
The Future of Neobank Innovation
With so much growing interest and technological advancements, neobanks have a bright future ahead. However, they can only innovate when not stifled by legal restrictions.
Governments often lag behind when it comes to financial regulations and technologies, and online banks function fundamentally different than traditional banks. That's why world governments must adapt current banking regulations on financial services toward upcoming neobanks.
North America suffers explicitly from legal roadblocks. It's more difficult for businesses in this region to receive a banking license than in the EU, and many North American neobanks must depend on the charter of an existing bank as a result.
But with the right regulatory approach, investments in online banking have risen to record levels in recent years and it's clear neobanking will challenge the status quo that exists amongst the largest financial institutions.
Fundmore: Neobanking Meets Mortgages
It's not a case of if, but when. Neobanking will revolutionize financial services in North America. Innovative companies have already started popping up, improving their platforms in hopes that governments will reduce regulations and promote further innovation.
We created Fundmore as a solution to simplify access to mortgages. Our mortgage underwriting software is completely compatible with the neobank movement because it's focused on the user experience.
Customers can easily apply and get approved for mortgages in minutes using our platform. There's no need to wait weeks going back and forth with a mortgage officer at your local bank. Clients can upload their documents, check the status of their file, and make updates as required.
Neobanking will change the way we interact with basic banking services, personal loans, mortgages, investing, and more. The days of brick-and-mortar banks are limited in an era where digital experiences are everything.
In the world of neobanking, the companies that will succeed are those that understand the importance of the user experience.