A report from the American Banker publication indicates that the mortgage lending industry is barely coping with the surge in refinancing applications, and the ongoing social distancing measures add to its worries. Not only the U.S., but Canada as well, are witnessing a sudden rise in the number of loan applications after the recent rate cuts. Many people are rushing to make the most out of the current low-rate environment.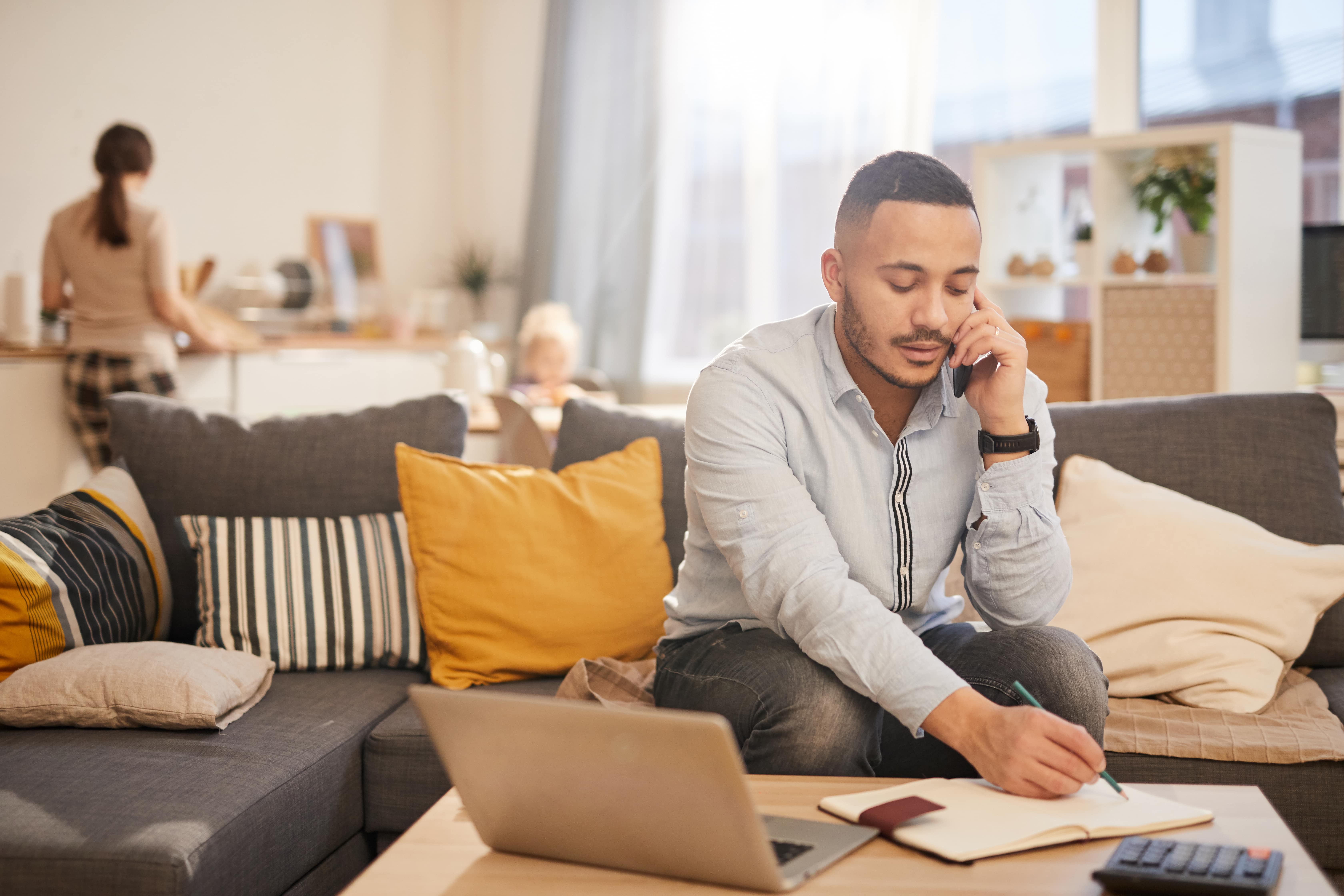 In the U.S., Fannie Mae and Freddie Mac have introduced underwriting guidelines that require mortgage lenders to verify that all income and asset documentation for borrowers be dated within 60 days of the application (previously 120 days). Mortgage lenders are also changing credit guidelines for applicants by increasing down payment and FICO score requirements. Companies like J.P. Morgan have already made the switch in the U.S., and Canada's largest mortgage insurer, CMHC, is also hinting at similar changes.
How do mortgage lenders cope with the sudden influx of applications and take care of these new underwriting rules?
By leveraging technology and digitizing their mortgage application process, mortgage lenders can be 8x more efficient.
Digital Lenders are Faster, Leading to Lower Defaults and Cost-Efficiency.
A report from the Federal Reserve Bank of New York analyzed FinTech lenders, and the results definitively showed that Fintech lenders are outperforming traditional lenders.
Here is what the report found:
The market share of FinTech lenders grew from 2% in 2010 to 8% in 2016.
FinTech lenders process purchase loans 7.9 days faster than traditional lenders. The same trend is visible in refinancing loans with a processing window shortened by 9.3 to 14.6 days.
The delinquency rates are 38% lower for purchase loans and 29% lower for refinancing loans, indicating that FinTech lenders do not compromise underwriting guidelines.
FinTech lenders have more bandwidth to accommodate a higher number of applications.
Are You a Bank or Traditional Lender Struggling With an Inefficient Underwriting Process?
As the entire mortgage lending industry experiences turmoil amid the ongoing coronavirus, now is the perfect time to fill in the existing processing loopholes and reduce processing periods through technology.
In order to understand the impact of technology better, it's critical to analyze how it can transform the current mortgage underwriting process.
Boost Efficiency in Mortgage Underwriting
A loan underwriter takes care of a variety of tasks, with some having a high priority, whereas others are redundant. For instance, a careful analysis of all consumer data is critical for an underwriter. A single loan application might involve as many as 200 pages, which takes a considerable amount of time to process. The trick is to introduce technology to manage repetitive tasks and, gradually, to implement it into more expansive areas.
It is critical to understand that AI is already digitizing a sizable portion of the documentation process, including extracting information from documents, indexing it across various fields in the next stages, and making decisions based on this data.
Improve Customer Experience
The other side of the loan underwriting process is the customer experience. The increasing intervention of technology in daily lives has given birth to new expectations. Given the long, and, somewhat, infuriating mortgage lending process, customers often wonder why their lenders can't use technology the same way as other providers.
The use of technology in mortgage lending can transform the user experience by improving transparency, introducing live tracking features, and helping lenders save resources throughout the application filing process. A self-guided, AI-driven application filing process allows consumers to apply online, saving their time and efforts in visiting a lender.
Also, consumers can track their application passing through various stages in real-time, making the entire process transparent.
Using technology across multiple stages can help lenders improve customer experience.
How FundMore Can Help You Streamline and Digitize Your Lending Process During the Ongoing COVID-19 Crisis
FundMore.ai is designed for mortgage lenders seeking to increase their underwriting capacity while keeping processing costs under control. FundMore uses AI and machine learning to upgrade its built-in features consistently.
Here is how FundMore's automated underwriting assistant works:
Import loan application into a digital file: FundMore automatically collects information from various sources instead of manually collecting and entering the details. Lenders can program FundMore.ai to seek specific information. FundMore.ai sends emails to borrowers to collect any missing information, thereby reducing data collection time.
Automate underwriting using Machine Learning & Artificial Intelligence: FundMore uses ML and AI to validate identity, proof of income, and asset confirmation, as well as to analyze the credit report of the borrower in the underwriting process.
Provide a recommendation based on your lending criteria: FundMore provides recommendations to your loan manager in accordance with your current lending criteria. FundMore.ai analyzes the file before computing a risk based funding score "The FundMore.ai Score" for every application. The lenders can modify the lending criteria as per their ongoing standards.
One-click approval of the application: The loan processor/underwriter can approve the application in a single click, after which FundMore generates an automatic commitment. If the application is declined, FundMore.ai moves to the next application. It allows the instant review of any documents required for the final approval of the loan.
Collect and store documents securely: After getting approval from the loan processor/underwriter (one-click approval), FundMore.ai sends a commitment directly to the borrower, using e-signing integration. Under the last step, FundMore stores the documents in the cloud for recordkeeping, with enterprise-grade encryption.
Bottom Line
The mortgage industry is changing, and with the insurgence from digital lenders, the traditional lenders can no longer afford to turn a blind eye to these disruptions. The best course of action is to introduce technology, in a limited role, within the mortgage lending process and, gradually, take it to the next level.
Do you have any questions about FundMore.ai? Please send us a query and our team will get in touch with your technology department.